Scomposizioni / Terra Bruciata
New album out on 09/15/2023
Guitar  player, music teacher
I think for a musician to give a definition of his own music is one of the most difficult tasks.
Through the years my interests have changed considerably and I've always found the categorization in a precise genre a little too tight.
I started playing at a time when I did'nt have very clearly in mind what music was. Not that right now I'm so sure either. I started playing when I was 13 and since in my house music wasn't that big of a presence I had to discover everything little by little.
La Sfera Disarmonica
Manualetto teorico-pratico per la creazione di dissonanze.
Creative pentatonic
When we play a melody or a chord progression, let's say in E major, what we are doing is taking the notes of the E major scale and re-organizing them in a specific order and rhythm.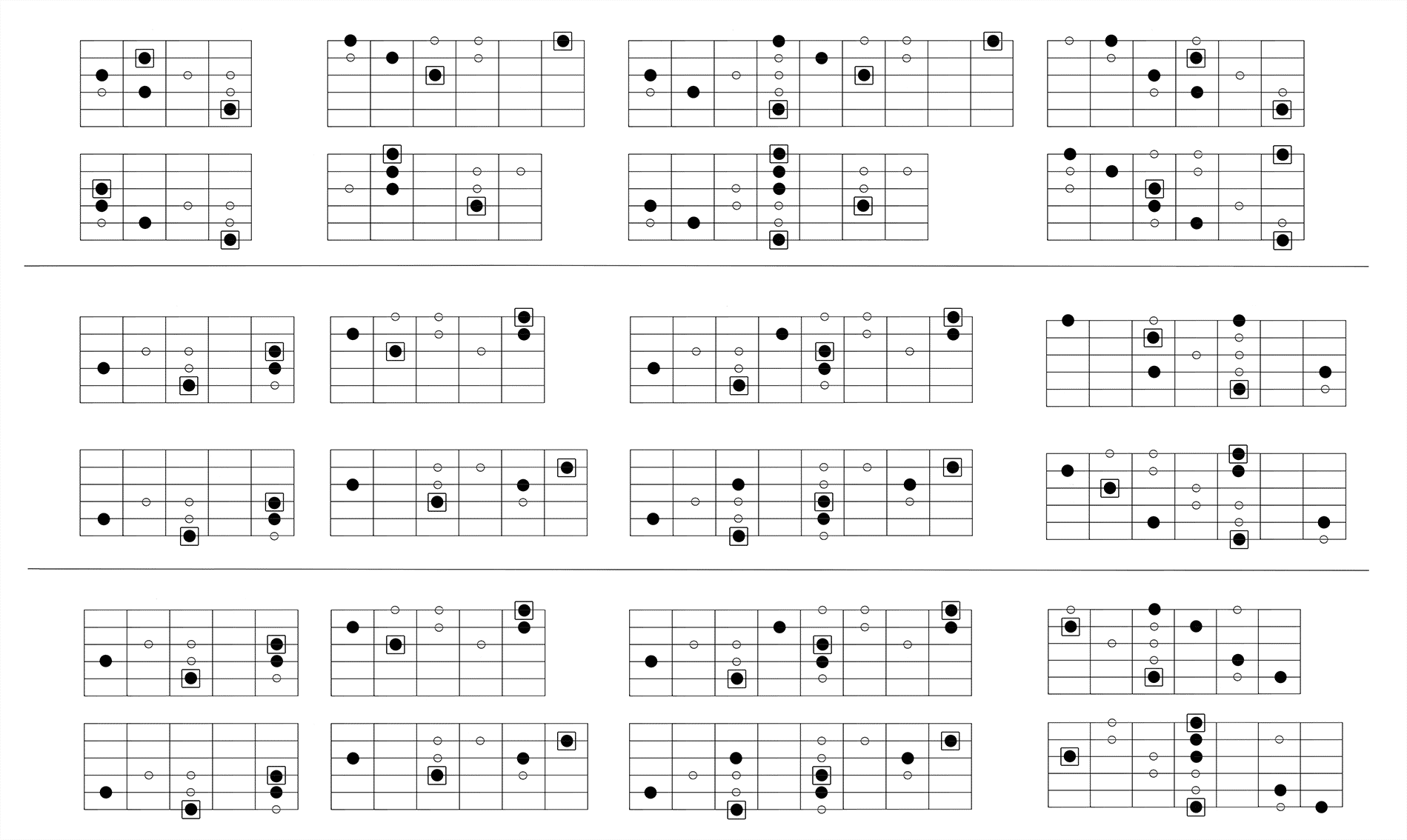 Dorian
The dorian mode is built on the second degree of the major scale. It's one of the minor modes and its modal degree is the major sixth.
TRACKLIST Electric guitar: Alessandro CossuBassoon: Javier Cereceda (traccia 5), Nick Akdag (traccia 7)Tuba: Alberto AzzoliniFlute: Martin CappiSoprano sax: Nevio ZaninottoBass clarinet: Sasko TemelkoskiVibraphone: Walter YonesHammond: Rudy

[…]